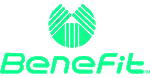 The list in the left column is an outline of the video. You can repeat a section by clicking on its entry in the list.
| | | |
| --- | --- | --- |
| | Click here to learn more about this presentation. | |
Is the video playing too slow because of downloading? Here is how you can fix the problem: Turn off the sound and let the video play to the end, which is a screen stating that Benefit brushes are available from Patterson Dental Supply. Now turn the sound back on and click on "The Benefit toothbrush manufactured by Benedent" at the top of the left side. The video should play from the beginning, without the downloads.
The Benefit demonstration video was created by Gary Dietz of 6by7Reports. His contact information is at the bottom of this page. The people shown in the demonstration are not actors but are friends and associates of Gary's including his son, who has chromosome challenges. Parts spoken by those shown in the demonstration were not scripted or suggested by either Gary or Benedent Corporation. They are spontaneous.
Please scroll down:
| | |
| --- | --- |
| If you are a dental professional and would like samples, click here. | Click here to visit the Benedent website. |
You can learn more about some of the issues faced by Gary's son by visiting:
• The Chromosome Deletion Outreach at http://www.chromodisorder.org/
• UNIQUE Rare Chromosome Support Group at http://www.rarechromo.org/
Contact Information:
Gary Dietz, 6by7 Reports
Educational Technology - Learning together one story at a time
gdietz@6by7reports.com
http://www.6by7reports.com
603-821-4206 (office)